Buying a home is one of the biggest purchases of your life, so you want to know you're in good hands, right? Well with St. Modwen Homes, you are. But don't just take it from us… we were awarded Medium Housebuilder of the Year at the 2022 Housebuilder Awards!
When we set about building our homes, we always begin with the same four principles in mind. These aren't radical ideas. They're just simple principles, brought to life through thoughtful design. We believe they bring so much more to people's lives.
Do you like the idea of a house filled with light, designing your own space, living more sustainably and being part of a warm, connected community? Then a St. Modwen home may be perfect for you.
Let the light in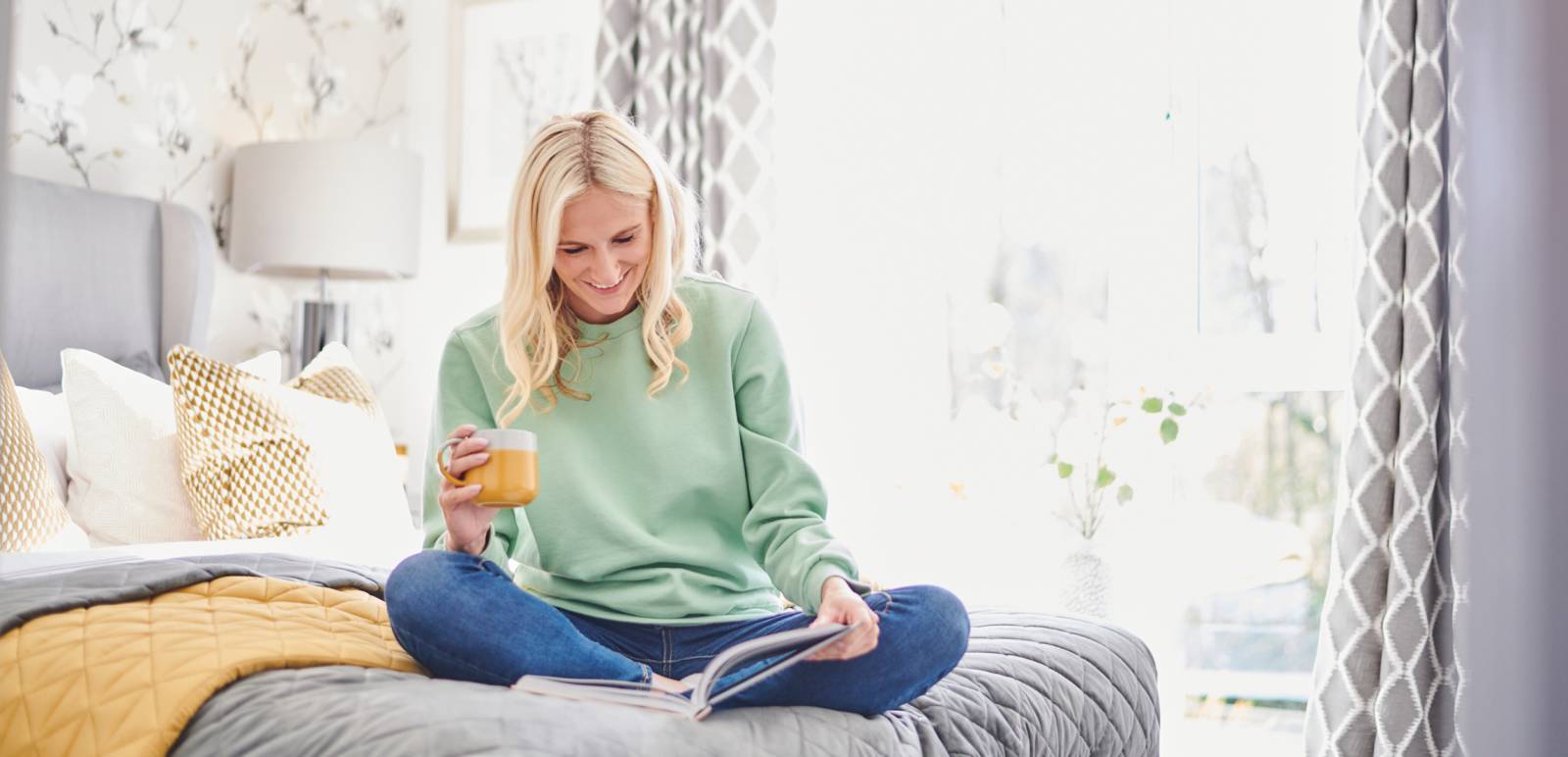 We all know about the incredible power natural light can have on our wellbeing and productivity, especially when working from home. So the first question we ask ourselves when we design our homes is: how can we create more light and more height? The answer is pretty straightforward and you can see it straightaway: our homes have large windows and high ceilings.
Whether it's feeling the sun burst into your bedroom in the morning – or enjoying those final moments as it sets – it's amazing what a difference all that light and space can make.
We know with floorplans it's not 'one size fits all'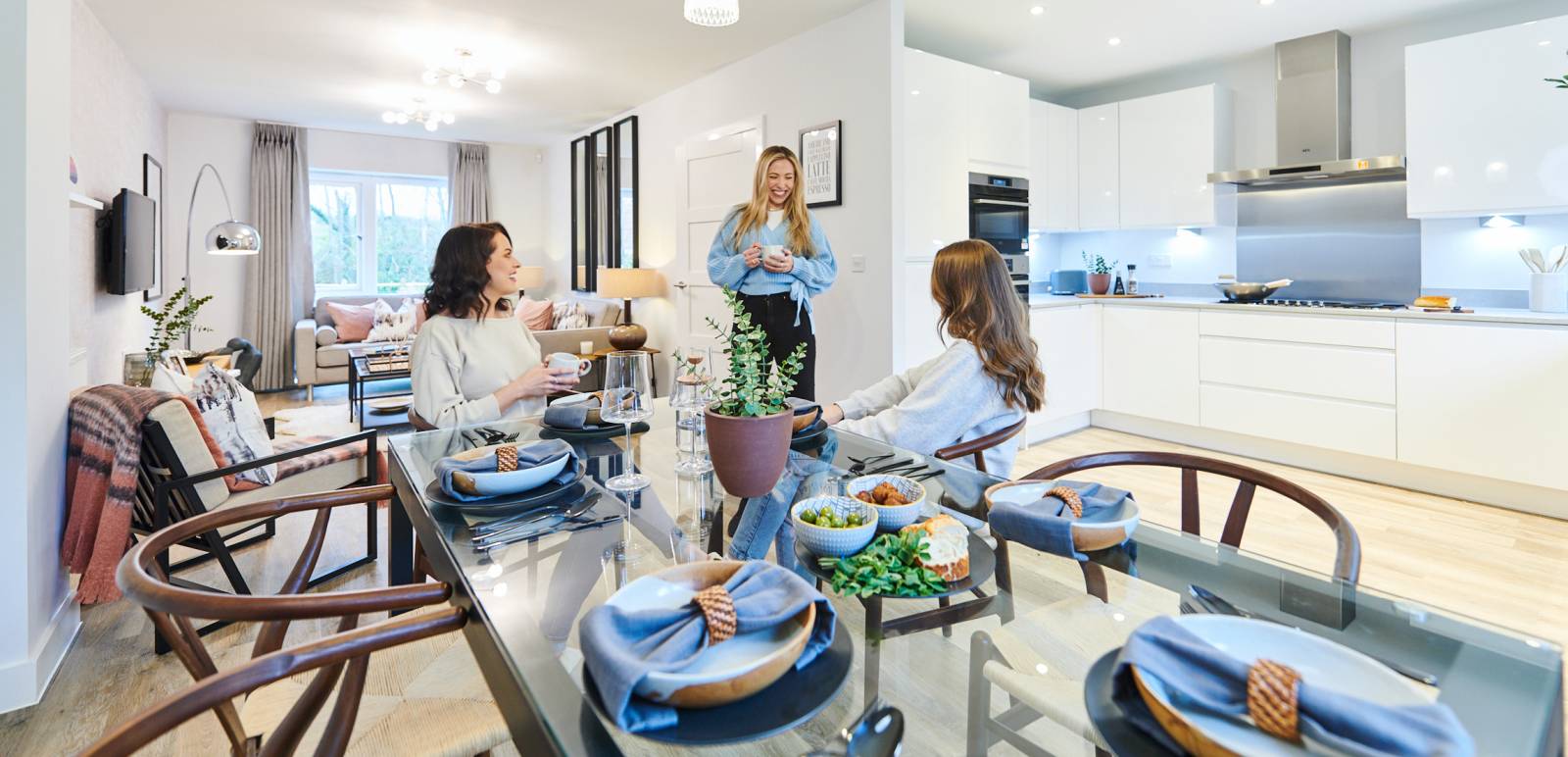 The layout of a home is really important and we know that different floorplans work for different people. Open plan is great for keeping an eye on the kids but if you're working from home, separate spaces might suit you better.
With our Edwen, Edwena, Barlow, Garnet, Mayne and Almond homes, the floorplan is completely up to you. Whether you want to keep it traditional with a structured space or open everything up, you just tell us – then we'll go ahead and create it.
We put sustainability first
We're aware that building houses has an inevitable impact on the environment. And while government building regulations are there to help lower our industry's carbon footprint, we want to do more. So our homes go beyond building regulations meaning they're easier on the environment and better for your bills.
Here are just some of the ways we are making homes greener every day:
Our homes are twice as airtight as building regulations requirements which means they save more heat and waste less energy.
The water saving devices in our showers and dual flush cisterns in our WCs improve water efficiency by 12% compared to regulations.
The insulation in our homes goes way beyond standard requirements which saves energy and reduces heating bills.
We've recycled and reused hundreds of thousands of tonnes of materials at our developments, while 98% of our waste is diverted from landfills.
We help people live more sustainable lives
We know that people want to have more control over their environmental impact. So we offer homeowners all sorts of ways to future-proof their homes and make them more sustainable. Around our developments and offices, you'll also come across plenty of initiatives that help the environment.
Electric vehicle charging points are available as an upgrade to many of our homes with on-plot parking and we've installed them at our head offices.
We offer homeowners upgrade packages that include PV solar panels, air source heat pumps and waste water heat recovery systems.
Rainwater harvesting is a feature of all our developments.
We connect people and places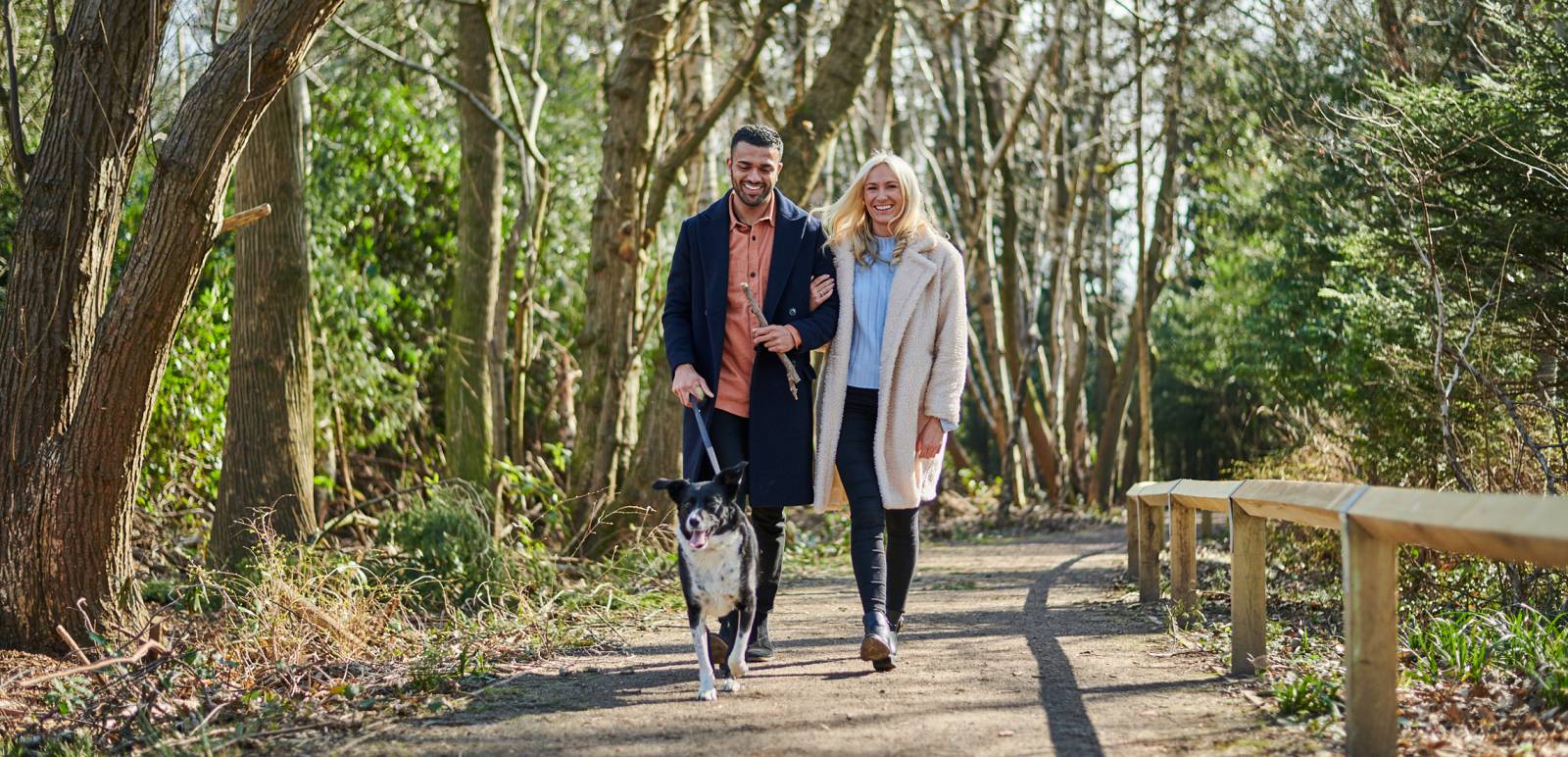 "Community" can mean different things to different people. For us it means bringing people together and connecting our developments with the wider local area, so we never build homes in the middle of nowhere. Public services, schools, jobs, shopping, restaurants, parks and the countryside are always within reach so you never feel like you're stuck in the sticks.
We also sponsor local sports teams, offer local apprenticeships and create safe outdoor spaces where children can play. We're big on planting trees too!
For us, all this adds up to feeling more connected to those four walls you call home – and closer to the wider world around you.
Moving to a new build means starting afresh: new people, new connections and new opportunities. There is nothing quite like the community spirit you'll find at one of our developments.
Welcome home
These four principles are embedded in every development we design – and every house we build. But there are lots of other aspects to St. Modwen Homes that make us different, like offering a variety of ways to buy, as well as a range of housetypes.
You'll find our developments and homes across the country and when you're ready to make your move, we look forward to welcoming you.