With energy costs rocketing, it's no surprise that there's been a rise in the number of homeowners considering energy-saving attributes as 'essential' when buying a home(1).
The majority of our homes have an energy efficiency rating of either EPC A or B, so the rising energy costs may impact you less than you think if you live in a property built by us.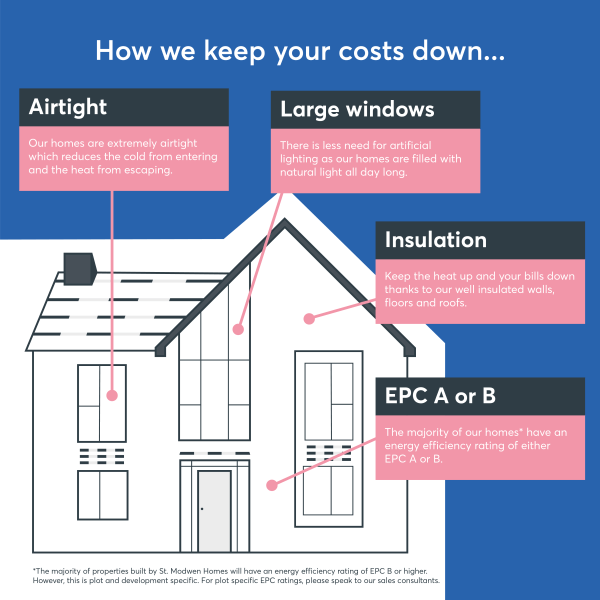 Our homes are extremely airtight, so you can stay warm and cosy without having to spend a fortune to do so.
The well-insulated walls, roof and floors in all our homes help you keep the desired temperature in your house all year round, especially in the winter. You'll need very little additional heating (and very little additional jumpers!).
Annual savings on your energy bills
To put things into perspective, take a look at how much annual energy bills could cost in a new St. Modwen home compared to a Victorian home of a similar specification*.
If the rising cost of living and rocketing energy costs have put you off buying, maybe it's time to look at it with a new perspective. Thanks to the materials and advanced technology we use in our homes, not only are you freeing up some money in the short-term, but you'll be saving thousands in the long-term too.