The world is evolving fast and so are we.
We build flexible and adaptable homes which enable you to work from home, invite friends and family for overnight stays and have enough space to store everything a growing family could need.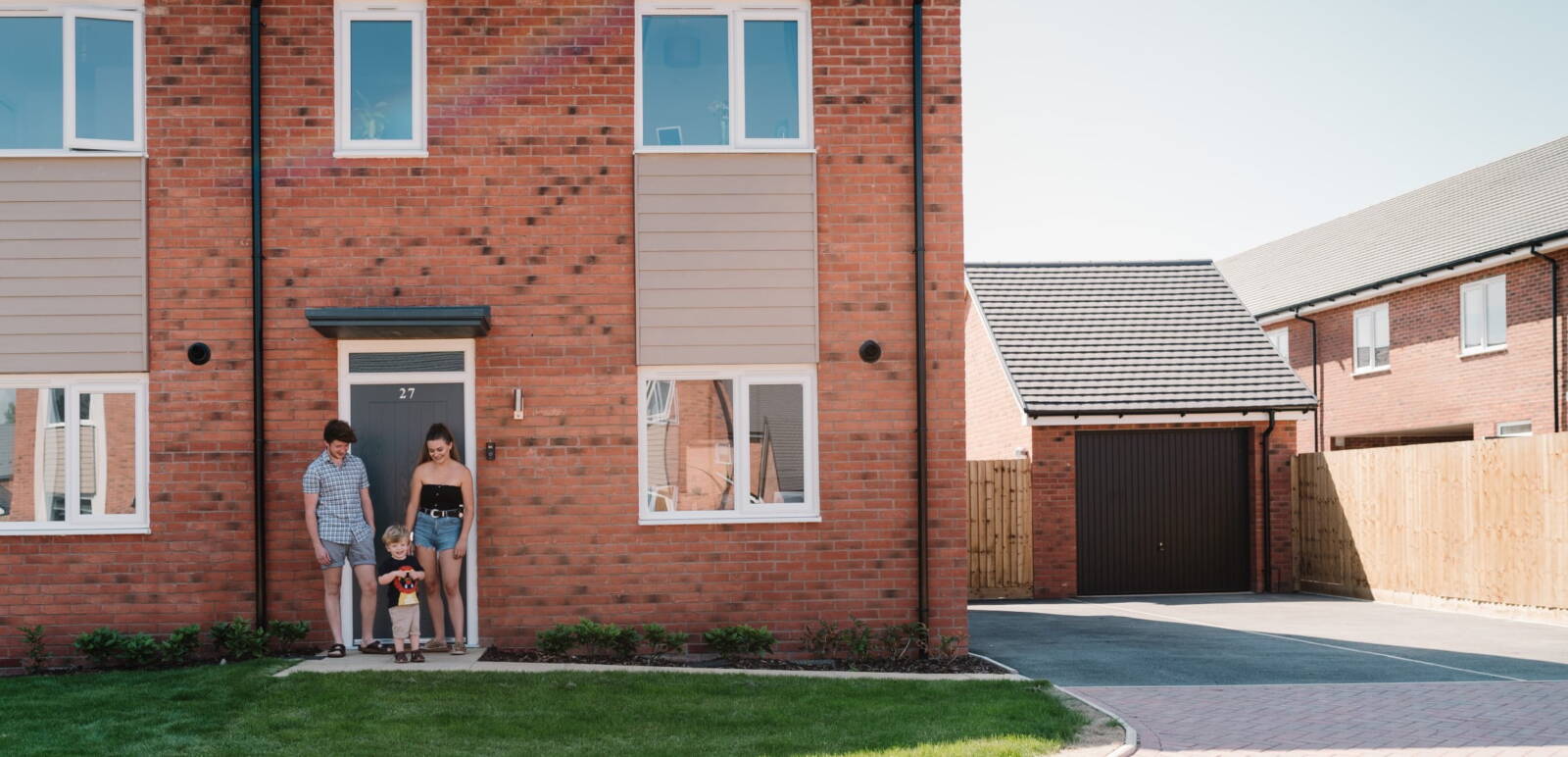 To help future-proof our homes, ensure that less maintenance is needed and your bills are lower, we focus on building homes that include the very latest technology and connectivity. We also use the latest materials and construction methods to ensure that we are always one step ahead.
At St. Modwen Homes, we're committed to biodiversity and protecting our native species. Whether it's going the extra mile to preserve and improve existing natural habitats on our developments or by including special biodiversity features in our properties, we do all we can to ensure that local wildlife isn't impacted by the homes we build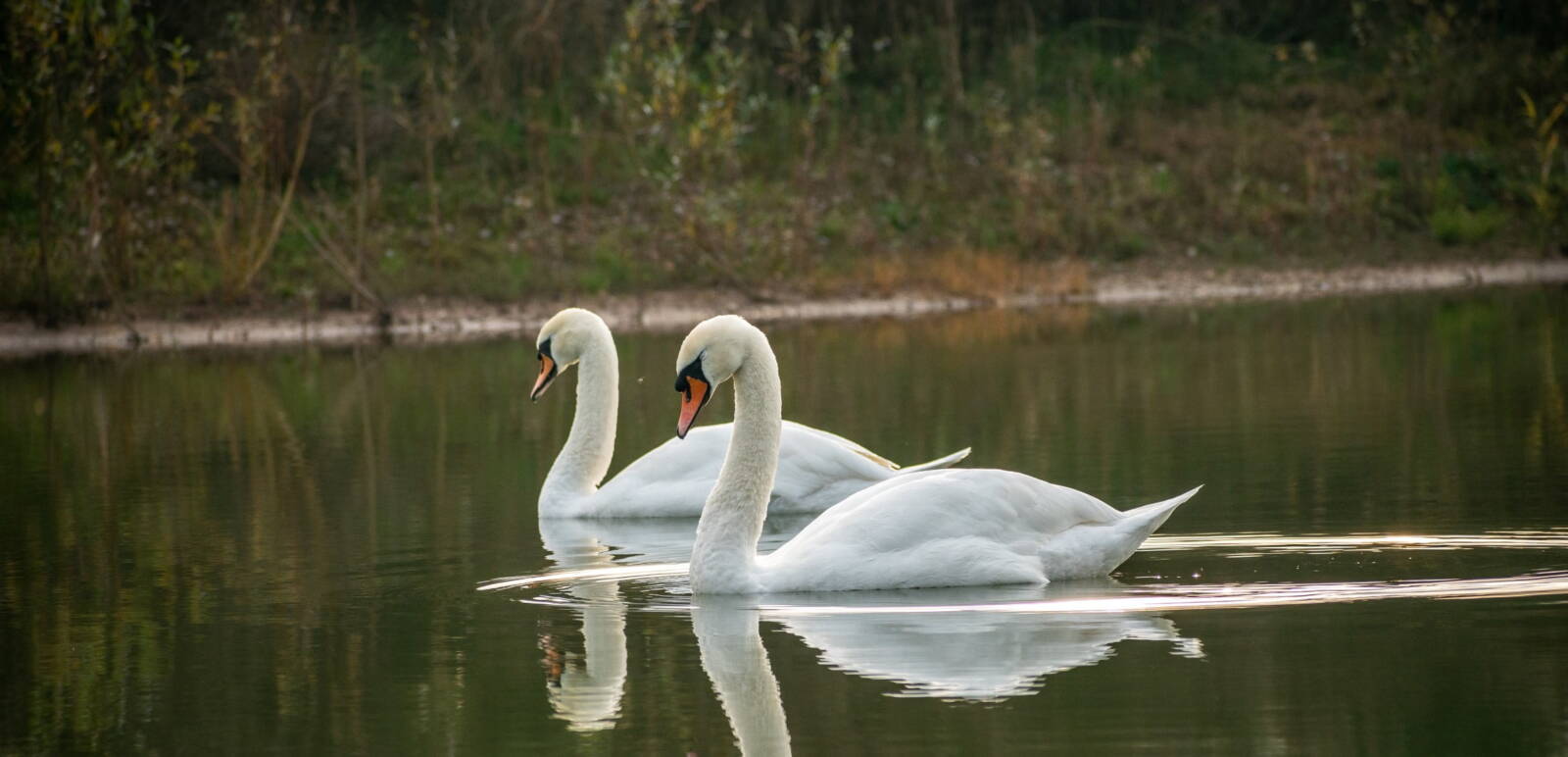 Swans at Hilton Valley Development
Building a sustainable place to live
We take our environmental responsibility very seriously. Using environmentally friendly building techniques and sustainable materials wherever we can helps us to deliver developments that respect the local community and care for the existing landscape.
Here are just some of the initiatives we use at our developments to help them become more sustainable and efficient:
We have increased electric vehicle charging points to homes, as well as adding charging stations at our head offices.
We have increased the installation of solar PV panels on all of our marketing suites and homes this year.
All of our developments benefit from rainwater harvesting.
To avoid the use of natural quarried materials, we have recycled and reused hundreds of thousands of tonnes of materials at our developments.
A total of 98% of our waste is diverted from landfills.
As part of our Building Regulations requirements, we undertake air pressure testing in our newly built dwellings and achieve an overall average of 5m3/(h.m2), which is a 50% improvement over the 10m3/(h.m2) stipulated under the current legislation.
We add hedgehog highways to all of our homes to ensure that hedgehogs can navigate around our developments.
We also add bee hotels to all developments alongside bee-friendly plants to encourage an increase in bee population and bio-diversity.
We're better than Building Regulations
Enjoy the benefits of an energy-efficient and sustainable St. Modwen Home.
Our homes are twice as airtight as required by Building Regulations. This avoids unnecessary heat loss and energy wastage.
We use water restriction devices within our showers and dual flush cisterns within our WC's which offers betterment in water efficiency of 12% relative to regulations which inevitably is reducing waste.
Our homes are well insulated. The walls, roof, and floor of your St. Modwen Home go far beyond standard requirements which will reduce energy wastage and reduce the cost of heating the property overall.
Our group-wide range of homes are all designed to maximise daylighting and solar gains due to the larger windows and high ceilings – find out more benefits here.
A comfortable house is a great source of happiness – Sydney Smith