A new home opens a new chapter in your story. It's where you'll become part of a place and take on the world with a fresh perspective.
A home is much more than just bricks and mortar, it's also the community that surrounds you. We believe it's important to bring people together and connect our developments with the wider local area.
That's why we choose to build our homes in places that have great access to public services, employment, education, health, leisure, shopping, restaurants, parks, and the countryside. As well as creating outdoor spaces that foster community interaction and safe areas for children to play together, we build strong relationships with authorities, neighbouring communities, and local businesses.
The most important work you and I ever do will be within the walls of our own homes – Harold B Lee
Whether that's sponsoring local sports teams, working closely with education providers, or using our construction projects as skills training grounds for local apprenticeships, we want new and existing communities to flourish.
Take a look at our Latest News page for recent examples and further information.
Our commitment to the environment
We want to effect positive change in the places we build our homes and that means taking care of the surrounding area, as well as the variety of wildlife that calls it home. To help us achieve this, we've made a commitment to enhancing the biodiversity and reforestation of all our schemes, reinforcing our commitments towards carbon reduction.
We improve the open spaces surrounding our developments. Bee hotels and hedgehog highways may sound fantastical, but these amazing structures help us to encourage biodiversity on site.
Tree planting is recognised as one of the most engaging and environmentally friendly activities we can take part in to help our planet.
As well as being beautiful to look at, trees provide long and short-term benefits for our communities. They enhance air quality by removing and storing carbon from the atmosphere, and slow heavy rain which helps reduce the risk of flooding. That's why we plant new trees on all sites, in turn creating natural green spaces for all our residents to enjoy.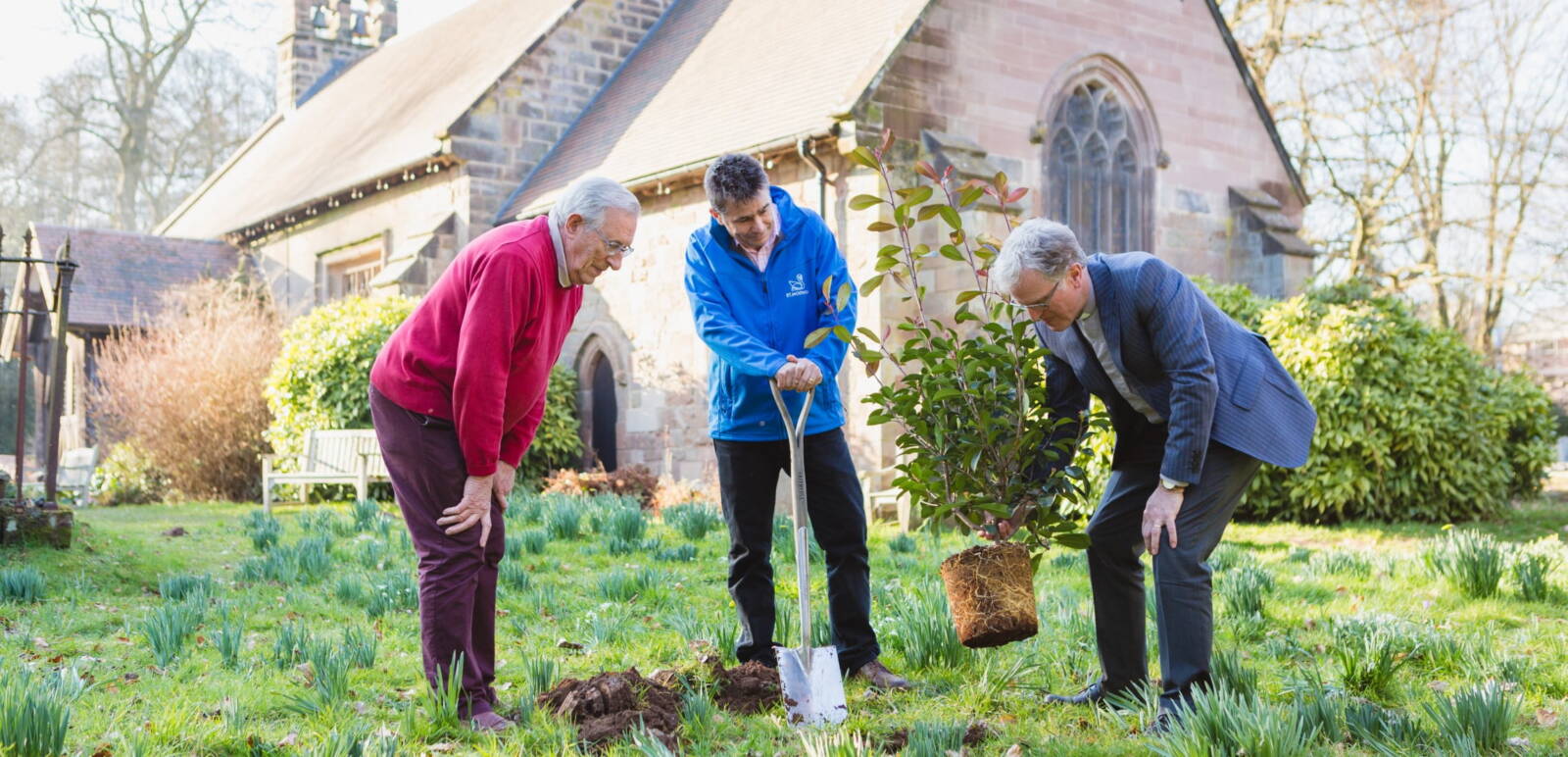 Our purpose in action
Best of city and rural living Cofton Grange is part of St. Modwen's £1bn regeneration of Longbridge in South Birmingham, the former home of MG Rover.
Sustainability is top of the list of priorities. The latest phase of over 300 homes offers a mix of modern styles and sizes in an attractive development with immediate access to green spaces. Carefully landscaped, the scheme benefits from shared open spaces, charging points, and a brand new community centre.
Cofton Grange previously won Best Regeneration Initiative at the National Housebuilder Awards. The success of Cofton Grange is best reflected in the feedback from customers who benefit from the environment we have created and the community it has become.
To find a home at Cofton Grange click here.
Our customers are the heart of all our design decisions
We're better than Building Regulations
Enjoy the benefits of an energy-efficient and sustainable St. Modwen Home.
Our homes are twice as airtight as required by Building Regulations. This avoids unnecessary heat loss and energy wastage.
We use water restriction devices within our showers and dual flush cisterns within our WC's which offers betterment in water efficiency of 12% relative to regulations which inevitably is reducing waste.
Our homes are well insulated. The walls, roof, and floor of your St. Modwen Home go far beyond standard requirements which will reduce energy wastage and reduce the cost of heating the property overall.
Our group-wide range of homes are all designed to maximise daylighting and solar gains due to the larger windows and high ceilings – find out more benefits here.