We don't just design homes, we create a place for you to call home
A great home isn't just about what's inside, it's about the people and space around it that make it a truly great place to live. Our purpose when it comes to designing our developments is not just thinking about the homes we build, but thinking about the surrounding landscapes, as well as the facilities that will help enhance communities and their way of life.
A big factor in our move was that we wanted more scenic countryside route on our doorstep and Hilton Valley is in the perfect location – Rosie, Hilton Valley
Creating better futures
We are focused on innovation and the future potential of our communities. We use the latest technology, materials, construction methods and energy sources. As a result, we can ensure that we are doing the best for you, our customers, as well as the environment.
When it comes to designing and building our developments, we consider the social and human impact of our work by creating much needed affordable homes, employment and entrepreneurial opportunities. With top-class design and interiors guaranteed, we're able to concentrate on other things that we know matter to homebuyers, including security, local amenities, work, educational opportunities, public transport and access to green space.
"As part of our purpose to change places and create better futures, it's so important for us to get involved with the communities we work in and support local projects"
We turn spaces into places that allow generations of people, communities and businesses to thrive.
When it comes to planning our developments, design is at the forefront of our minds. From safe child-friendly streets and attractive streetscapes, to public and private spaces – everything is taken into consideration.
From the design of our houses to the palette of building materials we use, we take special pride in building homes that are suited to the area in which we build and its heritage.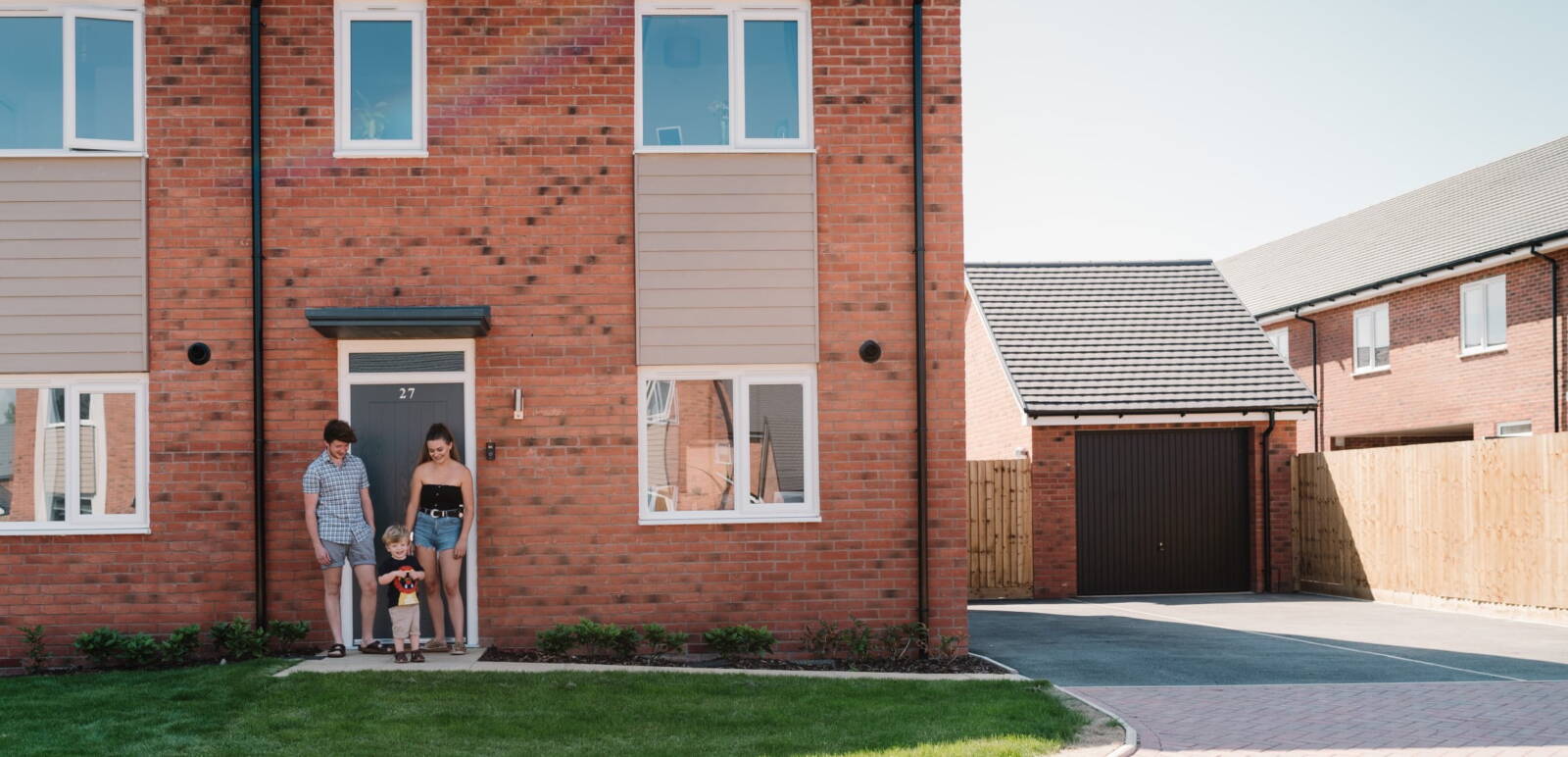 Our purpose in action
Best of city and rural living Cofton Grange is part of St. Modwen's £1bn regeneration of Longbridge in South Birmingham, the former home of MG Rover.
Sustainability is top of the list of priorities. The latest phase of over 300 homes offers a mix of modern styles and sizes in an attractive development with immediate access to green spaces. Carefully landscaped, the scheme benefits from shared open spaces, charging points, and a brand new community centre.
A home is more than bricks and mortar, it's also the community that surrounds you
Cofton Grange previously won Best Regeneration Initiative at the National Housebuilder Awards. The success of Cofton Grange is best reflected in the feedback from customers who benefit from the environment we have created and the community it has become.
To find a home at Cofton Grange click here.