Our aim is to attract and retain the best people in the industry and give them opportunities to develop to their full potential.
We provide a variety of courses to help support staff training and development, boost their knowledge, address the skills gap, and further their careers.
We have a clear competency framework to ensure all employees understand the health and safety training they need to undertake and provide an easily accessible internal communications system where they can access training information. Our management teams are given rolling leadership and people management training so that they can provide strong collaborative leadership and strategic direction to the business.
" I felt a real sense of pride to show the BTEC students around the development and give them an overview of the day-to-day construction activities on the site. Getting pupils out of the classroom and into a practical learning environment is imperative."
Our workforce is a top priority for us and we are proud to employ individuals that are focused on putting our customers' needs first. They are experts who take great pride in what they do and care about doing the right thing. They are passionate, results-driven, and talented, and we pride ourselves in inspiring young people to get involved in the property industry and tackle the skills and diversity gap with the construction industry.
We are committed to encouraging young people to start a career in the housebuilding industry, whether that's in construction roles, sales, marketing, finance, or planning.
Suppliers and contractors are selected based on the number of apprentices they employ and we have a system in place to help incentivise them to address their own training initiatives. In 2020 & 2021, we are hoping to take on a total of 120 work experience students aged 16-18.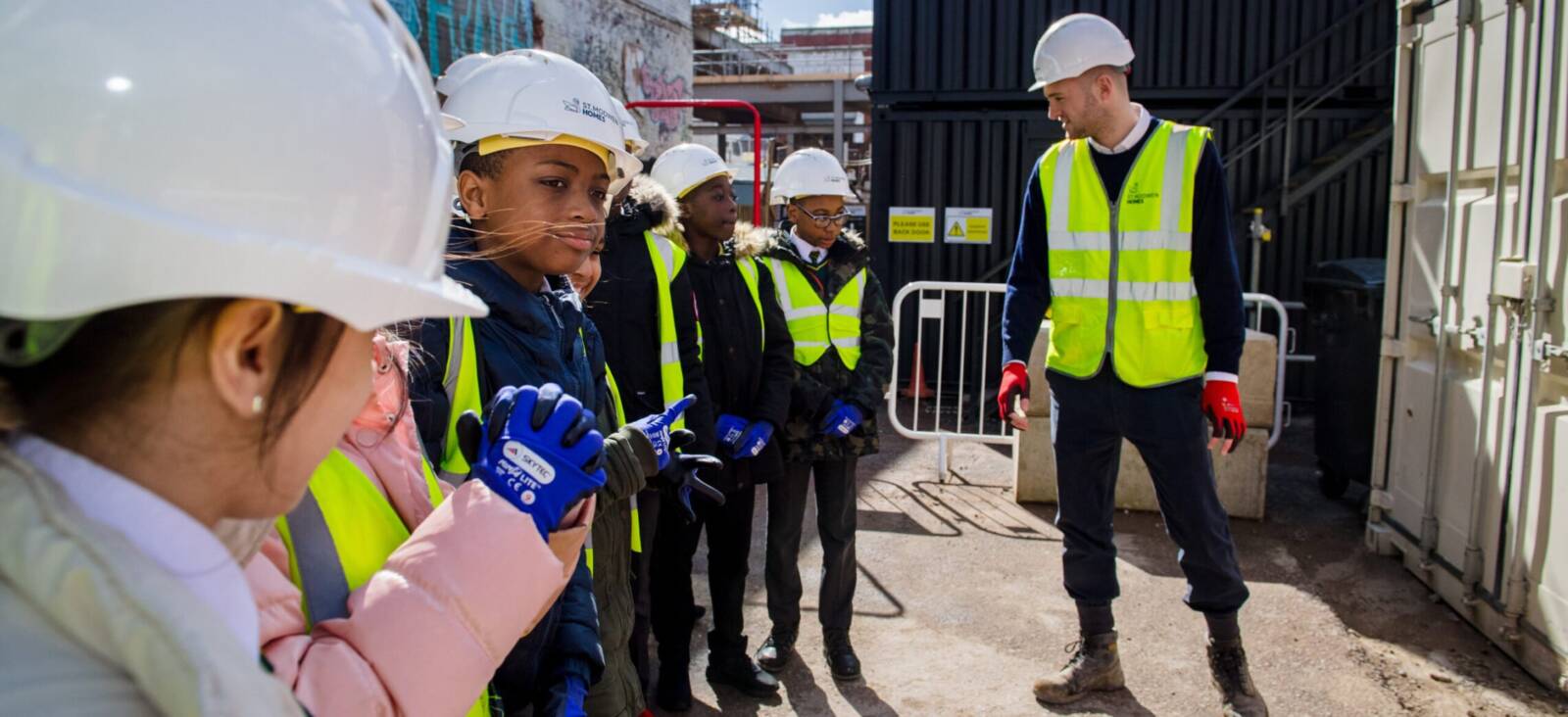 I'd recently completed a three-year electrical apprenticeship and I was seeking my next opportunity to extend my knowledge and skills even further. The programme with St. Modwen Homes was the perfect opportunity to get into a role that has opportunity for progression.
In addition, we have developed great relationships with a number of colleges to help young people find their way into the industry.  At our Manorfields development in Swadlincote, we installed a foundation for students from the Stephen Burke Construction Academy to work on. This enabled students to learn a variety of skills including bricklaying, risk assessments, and quality standards. Having now successfully implemented this initiative with
bricklaying learners, we now look forward to introducing it to other trades such as carpentry.
● 12% of staff are graduates or apprentices
● 18% of staff with 1 years service have been promoted
● 33% of St. Modwen staff are female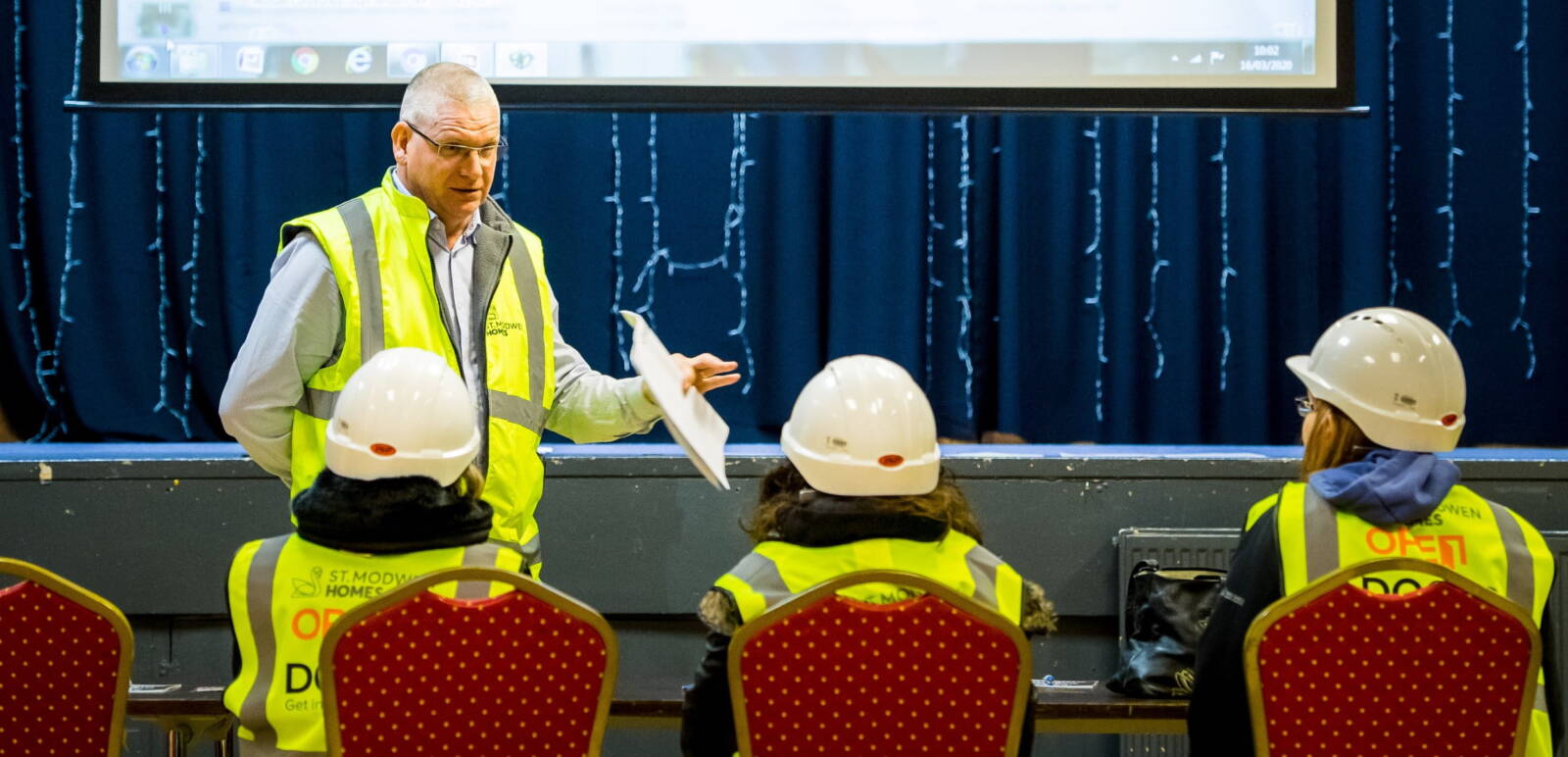 As part of our commitment to working with and supporting the local communities in which we operate, each year we encourage our employees to give something back. Whether that is through visits to local primary schools to teach children about the importance of site safety and diversity in construction or taking part in charity events, we are dedicated to making sure we give something back to the communities and areas in which we build.
If you're interested in finding out more about careers with St. Modwen Homes, click here.