Reservation to completion
When you reserve your home with us it will be removed from sale and we will provide you with a "provisional" legal completion date. A provisional date is given as there are a number of factors which are beyond our direct control, which can affect the construction process of your home, for example, this can be anything from the availability of materials/services and unexpected delays caused by adverse weather conditions. We will manage these variable elements as best we can and please be assured your Sales Consultant will keep you updated on a regular basis with regards to any possible changes.
At the point of reservation, you will be required to sign a reservation form, confirmation of the deal, any extras, choices forms, reservation checklist. Please ensure any verbal communication is always in writing to prevent any confusion.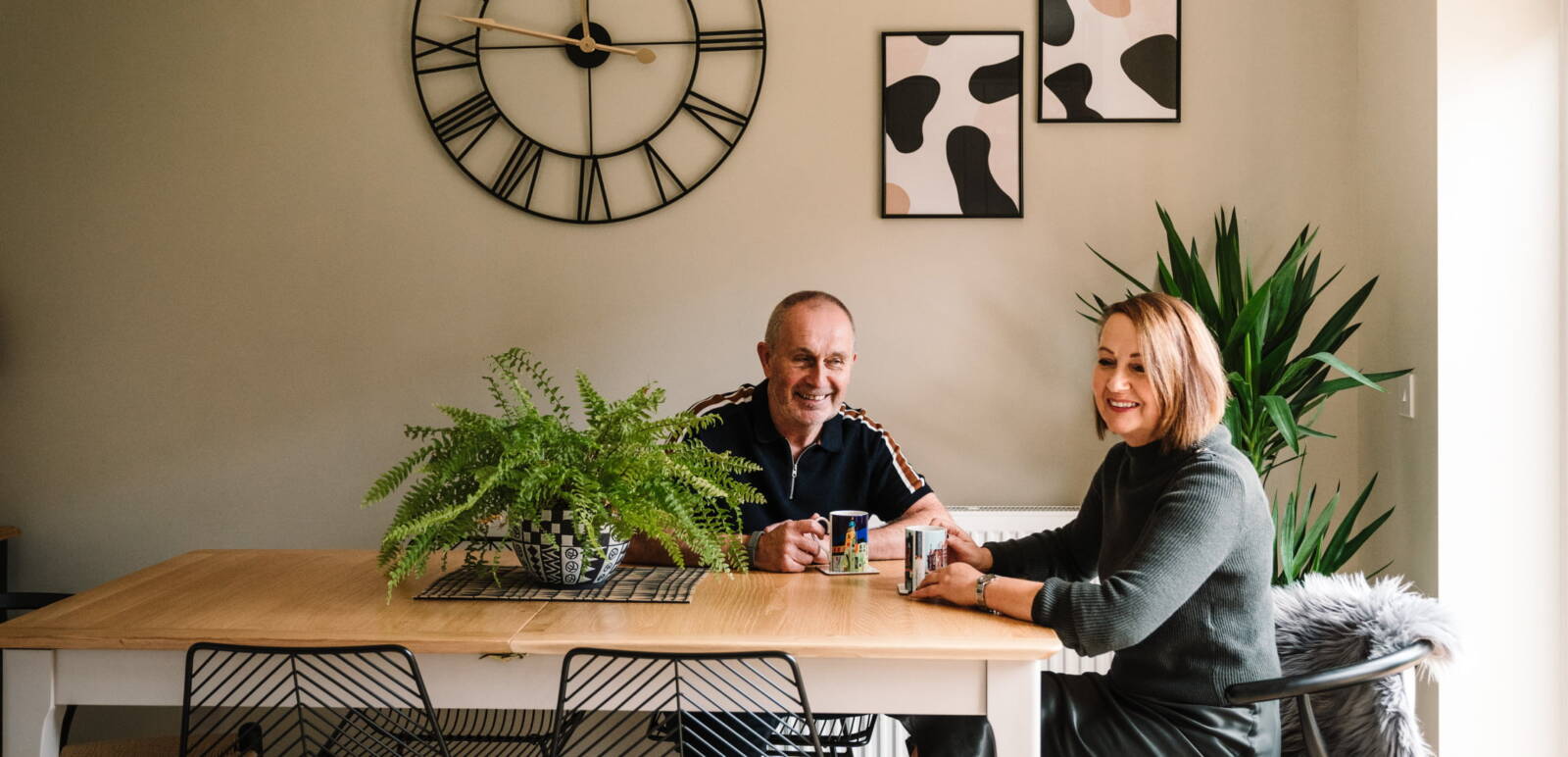 "The sales team at Hilton Valley have been brilliant. They really gave us the confidence that we were making the right decision."
Instructing a solicitor
A solicitor, or licensed conveyancer, will normally be required to handle the legal aspects of the purchase transaction. This involves carrying out local authority and land registry searches, explaining the details of the contract to you, calling down the funds from the lender (if required) and exchanging and legally completing your purchase.
Most firms will:
Provide you with a detailed estimate of all the costs that will be incurred.
Require your written confirmation that they are instructed to act on your behalf.
Your solicitor will require full details of your purchase, including any mortgage arrangements, together with the agreed date for the exchange of contracts.
Using a solicitor or conveyancer that someone has recommended will give you the confidence that they will do a good job. We work with a panel of experienced solicitors and we are able to recommend a local one to you that is familiar with the development and local area.
Arranging a mortgage
If not already available and you require a mortgage you will now need to submit an application and valuation fee (where applicable) to your chosen lender. We partner with a panel of Independent Financial Advisors who understand our business but work on your behalf to ensure that you get the best mortgage advice possible.
Once your lender's details are available we would appreciate receiving these, along with application progress reports until a formal offer is made, which usually
follows the valuation process. As soon as a formal mortgage offer is made please inform your solicitor and Sales Consultant.
Exchange of contracts
Once your solicitor has received all of the documentation pertaining to the purchase of your new home you will be asked to sign a legally binding contract. Contracts will then be exchanged and the legal completion will be in line with the Terms of Contract. You should refer to your solicitor should you require further guidance or explanations of this process.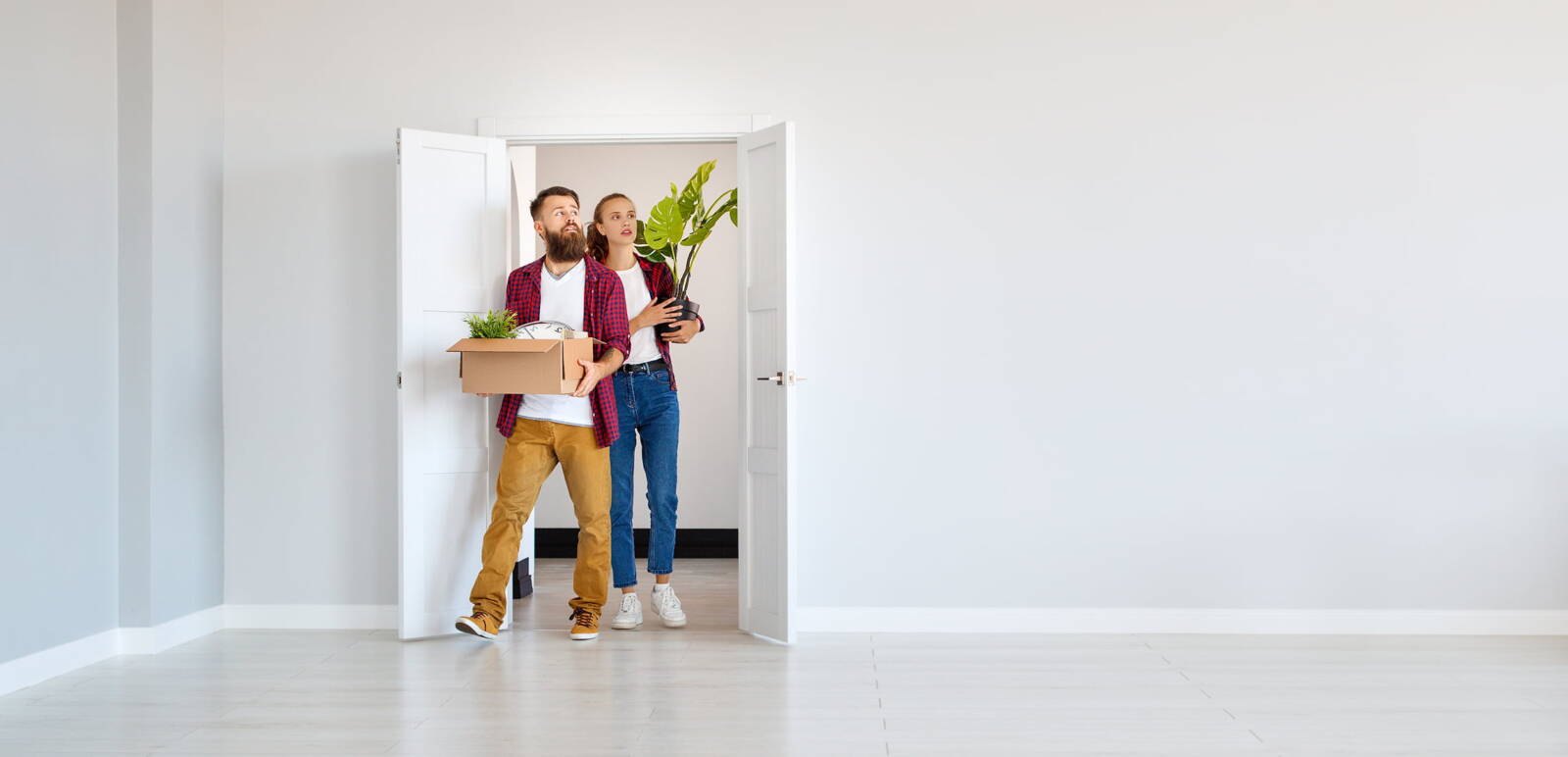 Preparing to move into your new home shouldn't be stressful
After the exchange of contracts, you will need to plan your move. The key to a successful and stress-free move is to be well prepared and we hope that the following "checklist" will help:
Book a removals company.
Notify utility companies (electricity, gas, water, telephone, and cable/sky) that you are leaving your current address and require a service at your new address (if available).
Notify important business/domestic and financial/personal services of a change of address.
Send off change of address cards. Your full postal address will be available from our Sales Consultant.
Packing of all valuable personal, domestic, and business documents and items for safekeeping.
Arrange for television licence, transfer phone calls, and postal redirection.
Moving day has arrived where you take possession of your new St. Modwen Home. When will you be able to collect the keys to your new home?
To avoid unnecessary waiting at the property you should:
Ask your solicitor to advise you as to the approximate time that keys will be available.
Check with your solicitor that legal completion has taken place. If you require access early on "moving day", you should request your solicitor to arrange for any mortgage monies to be available in time so that legal completion can take place by the end of the previous day. Please note delays can occur on a Friday or last day of the month as these are popular days for completions and banks/solicitors can become very busy, slowing the transfer of funds.
The keys to your new home will not be released until "cleared funds" representing the balance of the purchase price have been paid in full to St. Modwen
Homes solicitors account.
St. Modwen Homes will not allow personal belongings or the installation of your own carpets/flooring prior to legal completion.
Once we have received the necessary financial instructions from our solicitors, your Sales Consultant will release the keys to you and refresh any key points from the detailed demonstration.
You will be required to check all sanitary ware, windows, fixtures and fittings as the time to report defects to items of this nature is on this day. Please make sure you carry this out before moving any personal good or furniture into your home.
At handover you will be asked to sign the following:
Handover form
Glass & sanitary ware form
Acceptance that all items are in good order and agreed utility meter readings.
NOTE St. Modwen Homes cannot take responsibility for damage that occurs after handover i.e. to worktops, sanitary ware, windows, flooring/carpets, etc.
Your Sales Consultant will also take the meter readings and forward them to the utility suppliers for the development. At this time we will also arrange a 7-day courtesy visit to be carried out by our Site Manager and Sales Consultant.
Got a question? Click here to contact us and one of our team will be happy to answer.