Buying a new home is a big decision and usually the single biggest purchase a person makes. Knowing where to start and how everything works can sometimes be overwhelming and confusing. Our below guide defines the process of buying a new build home and explains all the steps you will need to take in order to purchase your dream home.
Step 1: Find the home that's right for you
Before you delve into the financial side of things, you'll need to find a home that's right for you. First and foremost, it's important that you do your research on the area you'd like to live in. Your location priorities will be different to someone else's, but the key things to consider are local amenities, transport links and nearby schools if relevant.
Once you have decided on location, you'll then need to consider the size of the property you'd like to purchase. As you're likely to be living in your home for a number of years, it's important to think ahead and consider what you may want from your home in the future. For example, a smaller garden may suit your needs right now, but if you are planning on getting a dog, you may want to consider properties with a larger garden space.
St. Modwen Homes has developments across the country including the Midlands, the South West and Wales, the South East and London, and the North West. With a wide range of housetypes for you to choose from, you're sure to find the perfect home. For those who would like additional information about the development, location and housetypes available, or if you have any questions, our local Sales teams are on hand to help.
Step 2: Get an affordability check and obtain your Decision in Principle
Once you have found the development you would like to purchase at, you'll need to get in touch with a financial adviser. You can do this by speaking to one of our partner financial advisers who is totally independent, or you can seek your own independent financial adviser.
The reason you'll need to speak to a financial adviser is to have an affordability check completed. This check is to match your affordability with the perfect home for your needs. This process usually takes around 20 minutes over the phone.
Your financial adviser will simply ask about your income (how much you earn) and what your outgoings are (how much you spend on bills and other regular payments). This is the same for both sole and joint applications. They will then be able to give you an estimation of how much you're likely able to borrow from a lender, and discuss the deposit amount required to purchase the home of your choice. If you're a first-time buyer, they will also be able to let you know if you are able to use the Help to Buy Equity Loan scheme.
Prior to reserving your new home, you will also need to speak to your financial adviser to obtain a Decision in Principle. This can be done in the same call as your affordability check if you'd like.
A Decision in Principle is a written estimate from a mortgage lender, giving you an indication of how much money you can borrow. Your financial adviser will check which lenders are available based on the information you have provided about your earnings and outgoings, and will explain what mortgage is available to you. They will also discuss the costs with you, including the deposit amount required.
Once you have your Decision in Principle you will be able to reserve your home.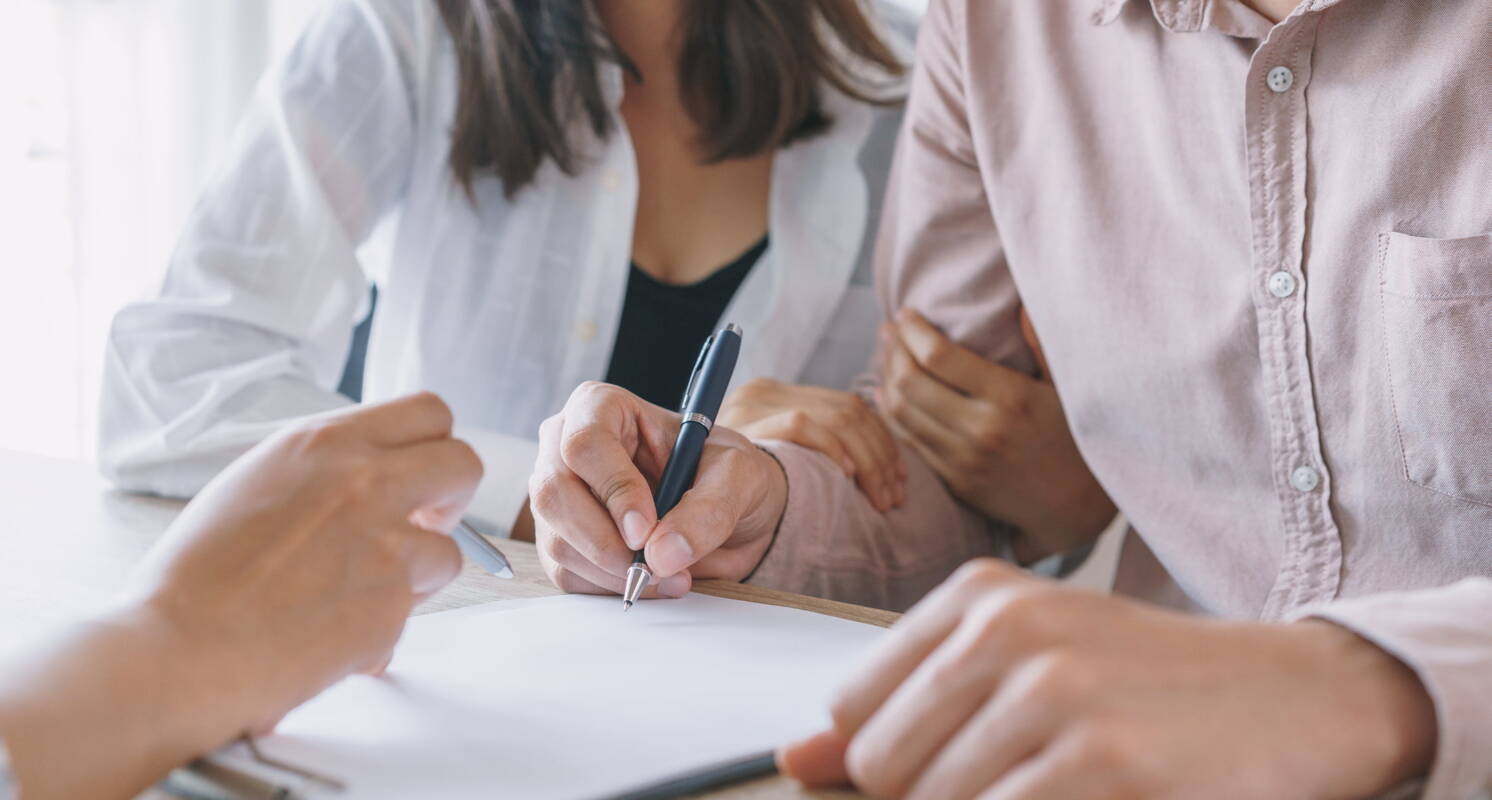 Step 3: Reserve your new home and pay your reservation fee
Upon reservation, you will be required to sign a reservation form and pay a reservation fee to secure the home of your choice. After you have reserved your new home it will be removed from the availability list and we will provide you with an anticipated build completion date.
It's at this point that our Sales Consultant will go through the reservation checklist with you which includes all the development plans. This is your chance to see the detailed drawings of the development as well as details of your chosen home, allowing you to envision the exciting community you will be part of and how your home will come to life over the coming months.
Step 4: See your new home and choose your options and upgrades
You're probably wondering when you will be able to see your new home. At St. Modwen Homes, we will share your 'meet your new home' video with you in the weeks following reservation.
If your new home is not already built, this appointment should coincide with the first fix services stage – the point at which plumbing and electrical wiring has been fixed. This will give you an opportunity to view your new home at an important stage in the build process.
If your new home has already passed this stage when you reserve, an appointment will be arranged for you to 'meet your new home' with the Site Manager in the near future.
It's then time for the fun part – choosing your options and upgrades for your new home! Options and upgrades are the choices you will make for the interior of your new home.
It's important to note that if the build of your home is already complete, it's likely that the options will have already been chosen for the property. You can check all this information with your Sales Consultant at any stage of the purchase.
At St. Modwen Homes, we offer high-quality standard products, along with a wide range of higher-end upgraded products. So, you can personalise your home to your own style. From kitchen options to bathroom upgrades, we have both standard and upgraded products to suit a variety of tastes. We also offer upgrades beyond the usual items, including walk-in wardrobes, garden pods and smart technology, so you can really make your dream home become a reality.
It's important to note that the payment for any upgrades you choose will need to be made as soon as you place the order. So, ensure that you have the necessary funds ready at this point.
Step 5: Reservation through to Exchange of Contracts 
Once you have reserved your new home, you're one step closer in your home buying journey. You can expect to receive an email from NHBC following reservation which will contain your insurance product information document, proforma schedule and policy booklet.
It is also at the stage that you'll be required to instruct a solicitor. A solicitor will be required to handle the legal aspects of your purchase. This involves carrying out local authority and land registry searches, explaining the details of the contract to you, arranging the funds from the lender, and exchanging and legally completing your purchase. If you haven't got a solicitor, we can help by introducing you to one of our independent partner solicitors.
Once you have spoken with your solicitor, they will require you to pay a search fee. This fee is so they can begin the searches in which they will liaise with the local council to check if there's anything they are any planning, or local issues that might affect the property's value.
It is also at this point that you will need to apply for your mortgage. You will need to speak to your financial adviser to start the mortgage process. Your financial adviser will use all the information you have already given them to start your mortgage application with your chosen lender. However, they will also require additional information from you as well as documentation.
The documents you will need for your mortgage application include (but not limited to):
Passport & Driving Licence
Latest 3 months bank statements for all accounts
Latest 3 months payslips (for employed) OR last 3 years accounts / SA302's and tax year overviews (for self-employed)
Most recent P60
Proof of address dated within the last 3 months (bank statements, utility bills or council tax bill are acceptable)
Current mortgage statement (if applicable)
Proof of deposit (savings account or gift letter and evidence of gift)
Once you have submitted all the documents required by your financial adviser, your mortgage application will be submitted. It's important to regularly check in with your financial advisor to ensure that everything is moving along smoothly and in a timely fashion.
As part of your mortgage application, a surveyor will need to complete a mortgage valuation to value the home and check that the house is worth what we have valued it at. This can either be done remotely or in person.
You will also receive your searches back from your solicitor around this time. If there are any queries following these searches that your solicitor has, they will solve them on your behalf.
Once all queries are answered and the documents are back from the surveyor, you will receive your mortgage offer (providing the mortgage lender is happy with your application). Your mortgage offer will usually last for six months meaning you will need to legally complete within this timeframe.
Following your mortgage offer and once the conveyance process is complete, your solicitor and St. Modwen Homes will agree to exchange contracts. Exchange of Contracts is simply the point at which your property transaction becomes legally binding. There will be a 28-42 day deadline to exchange, and you must have your deposit ready to pay at this point.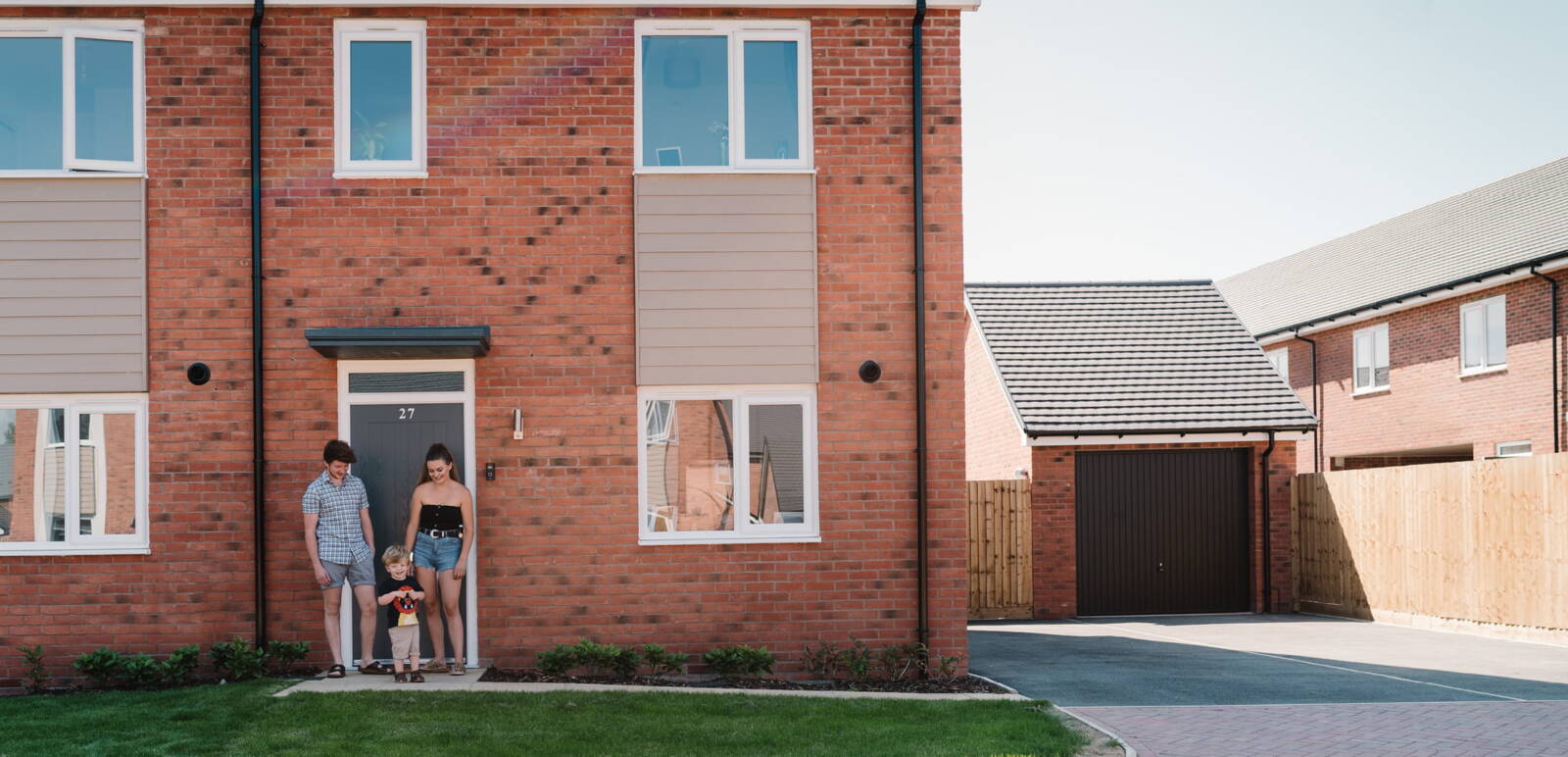 Step 6: It's then time for legal completion  
Once contracts have been exchanged and you have paid your deposit, your purchase contract will become legally binding meaning the legal ownership of the property is passed to you. 
At St. Modwen Homes, customer service is one of our top priorities. We want to make sure that you have support throughout the whole buying process. Your Sales Consultant will have been on hand to help from the point of reservation through the legal completion, but at this stage we will introduce you to our Customer Service Manager. They will be able to help you with any queries you may have following the legal completion of your home.
Closer to legal completion you will be invited to the property to have your new home demonstration. This appointment is so we can show you how to use your new home, for example how to use your appliances and the central heating.
On the agreed completion date, you will become the owner of your new home. The completion money will be transferred from your mortgage lender to St. Modwen Homes. Once the solicitor has confirmed that the money has been received, the keys will then be released. You can then move in and begin the exciting journey in your new home!
Step 7: After you have moved and settled in
At this stage you'll probably have some questions, but most importantly – what happens after you have moved in?
We are really proud of the service that we offer our customers before and after they move into their new home, so much so that we are delighted to have been awarded a 5* rating from the National Housebuilders Federation which is based on feedback from our customers on overall satisfaction. Your home comes with 10 year NHBC Buildmark warranty and insurance cover, the first two years of which are covered directly by St. Modwen Homes.
We want you to enjoy your new home from the moment you turn the key, so we will arrange a 7-day check-in visit ensuring all is ok and you have everything you need. You may have lots of questions, so if you do, you can contact our customer service team who will be happy to help.
Ready to begin the process?
Now you know how the process of buying a new build home works, you may be ready to start your search. Take a look at the range of homes we have available at a development near you.