The process of buying a new home can be overwhelming in itself, never mind having to sell your existing house at the same time. You could find yourself in a lengthy property chain, ultimately adding more pressure to an already stressful process.
So how do you sell and buy a house using Part Exchange? With St. Modwen Homes' Part Exchange scheme you don't need to worry about selling your existing home as we take care of that, allowing you to focus on the purchase of your new home.
Our below guide explains how you can sell and buy your house at the same time with the help of Part Exchange.
What is the Part Exchange scheme?
Part Exchange allows purchasers who are looking to buy a new home at one of our developments to sell their existing house to St. Modwen Homes rather than wait for a buyer.
We obtain 2-3 independent valuations from trusted estate agents on your current home and then agree a fair price with you. Not only is all the hassle taken out of selling your existing house, but there's no estate agent fees to pay and no risk of broken chains.
How to sell and buy a house using Part Exchange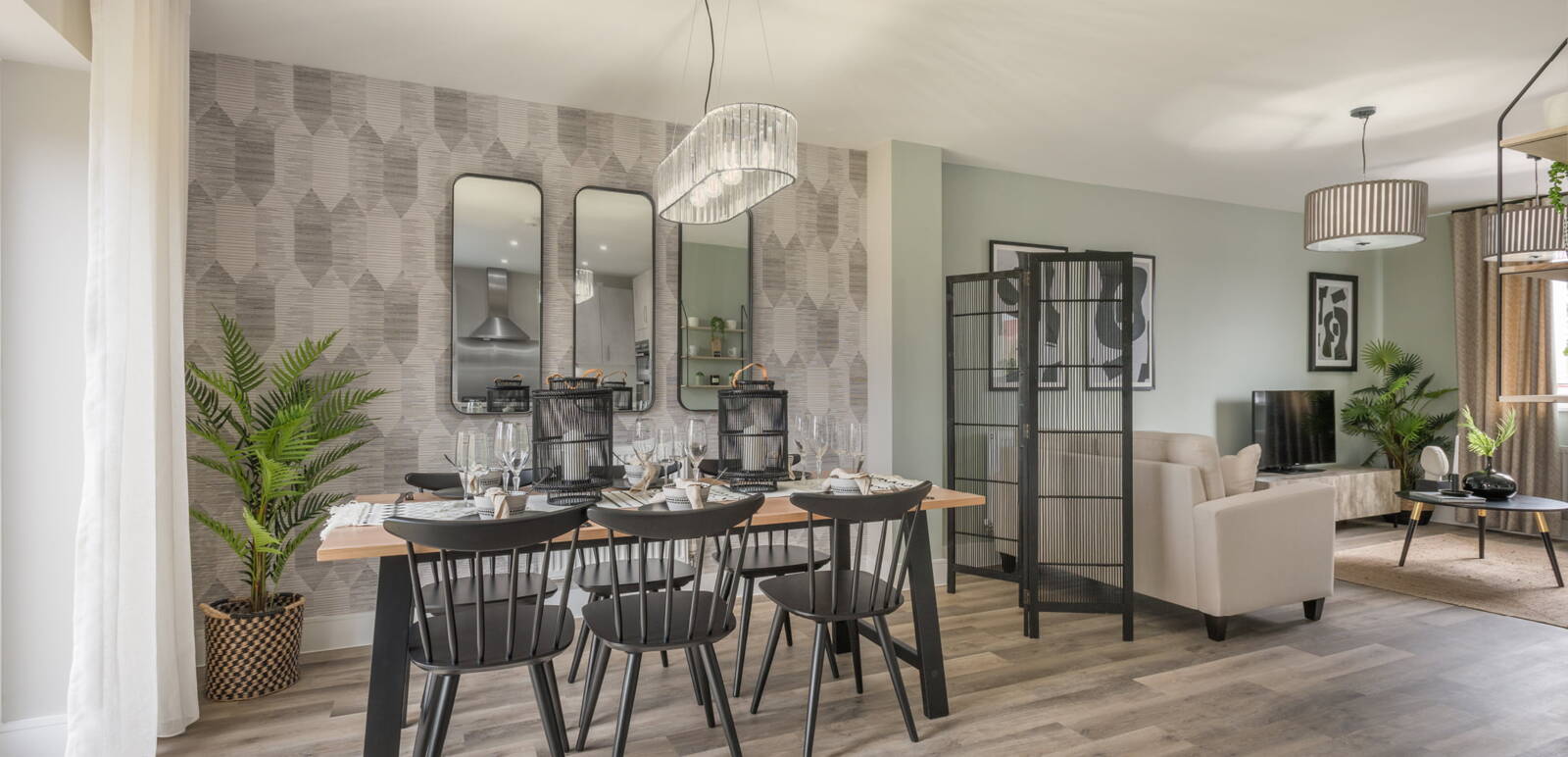 Step 1: Find the home you would like to purchase
Firstly, you'll need to find the development and home that's right for you. St. Modwen Homes has developments across the country including the Midlands, the South West and Wales, the South East and London, and the North West. All of our developments have a range of homes that are available to purchase using Part Exchange.
As you're probably already aware from when you purchased your previous house, it's important to take a number of factors into consideration when looking for your next home. Your requirements will be different to someone else's, but key things to consider include local amenities, transport links, nearby schools and the size of the property.
Whether you're looking for a home near open green space, great transport links or nearby schools, we've got you covered. With our customers at the heart of all our decisions, our homes are made for real life and they're part of long-lasting communities. All of our homes have thoughtful layouts, with generous amounts of storage space and flexible bedrooms that can adapt to your needs and lifestyle.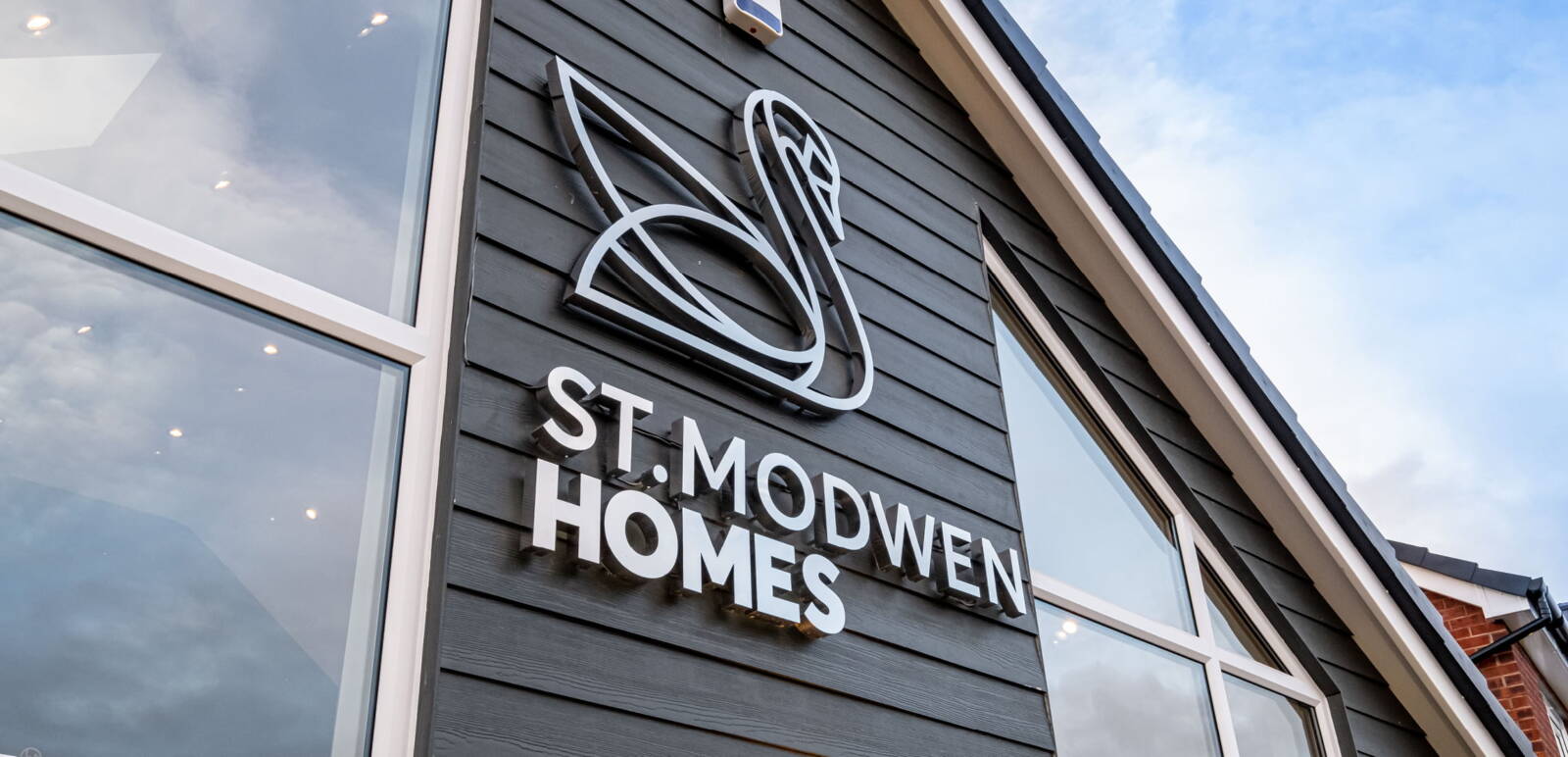 Step 2: Begin the process and start the application 
Once you've found the home you would like to purchase, you'll simply need to visit the development to complete the Part Exchange application. The application is really easy to complete, but our Sales Consultants will be on hand at the development to answer any questions you may have.
Once this is all completed, we will arrange for 2-3 estate agents to visit your existing property and undertake a valuation. This will provide us with a few different valuations, allowing us to agree a fair price with you for your existing property.
Step 3: Receive your offer
Once we have received all valuations back from the estate agents, we will then make you an offer for your property. To determine the price, we calculate the average from the estate agent's valuations. You'll then need to formally accept the offer in order for you to reserve your new home and begin the purchasing process.
It's as simple as that!
Step 4: Reservation, Exchange of Contracts and Legal Completion  
Once all of the above is complete, it will then be time to reserve your new home. Upon reservation you will be required to sign a reservation form and pay a reservation fee to secure the home of your choice.
After you have reserved your new home it will be removed from the availability list and we will provide you with an anticipated build completion date. It's at this point that our Sales Consultant will go through the reservation checklist with you which includes all the development plans.
You'll then need to speak with your solicitor and mortgage adviser who will work with you through different stages of the purchase including exchange of contracts and legal completion.
As you're an existing homeowner, it's likely that you'll already understand what happens between exchange of contracts and legal completion. However, if you need a little recap or you're unsure of how to purchase a new build home, take a read through the process of buying a new build home for more information.
Ready to get moving?
Knowing you'll have a guaranteed buyer, you could be in your new home sooner than you'd originally imagined. Take a look at the range of homes we have available at a development near you.